Home
Visuals
Articles
Sounds
About
Contacts
eng
rus
SashaFench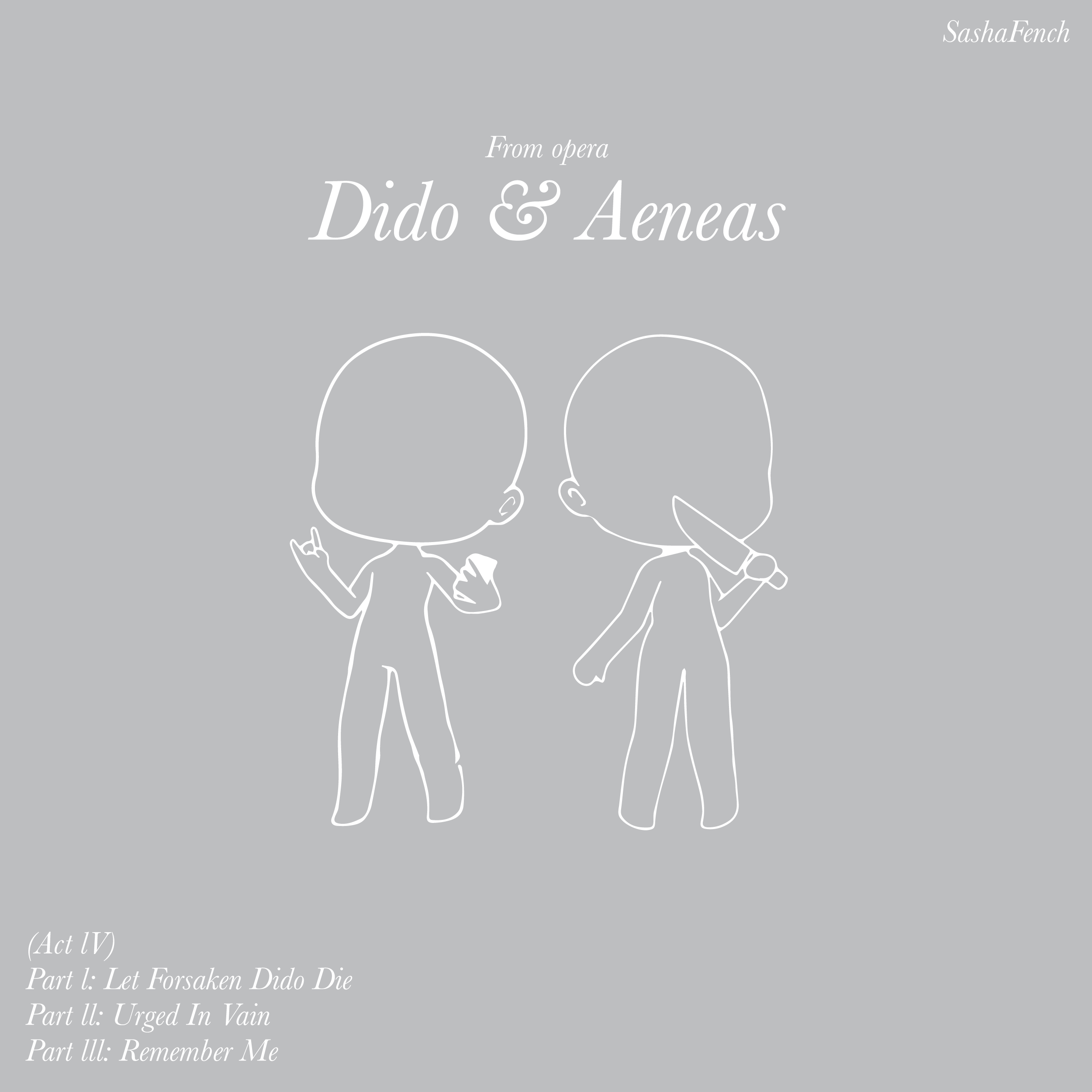 CONCEPT:
Mini-album "Act lV" is an ideological continuation of Henry Purcell's opera "Dido and Aeneas"
The name and chronological order of the album "Act lV" are not accidental. The album reveals a further path of Dido, who committed suicide in the Third Act of the Purcell's opera.  
"Act lV" gets its start from the Henry Purcell's aria - "When I am laid in Earth".
Independent, not attached to her past, Dido devotes herself to this path.
STATEMENT: 
"I was brave to accept things changing in details , let them sound and fascinate me - and never - disturb.
I followed this rule only, and in the end I heard the sound of one big change dropping.
That was the sign that I'm no longer in place I was, fortunately.  Thus I felt safe and full of chance again.
My album is about murder, which you commit yourself without telling anyone"
TEAM:
SashaFench: idea, writing, production 
Alice Kibin: mixing, additional production
Sergey Luginin: mastering 
TOOLS:
Transformed noises, Recorder, Self vocals, Reverb
Cover author - CCULDESACC