Home
Visuals
Articles
Sounds
About
Contacts
eng
rus
GEORGE DUBOSE
As part of the first exhibition in Moscow, the legendary music photographer George DuBose will show portraits of rappers Afrika Bambaataa, Run-D.M.C., Mobb Deep, Rammellzee, Big Daddy Kane, The Notorious B.I.G and others. The exhibition "Underground Hip-Hop" will be shown from April 20 with the support of IQOS and MSK Eastside Gallery in ARTBasement on the -1st floor of the Tsvetnoy Central Market.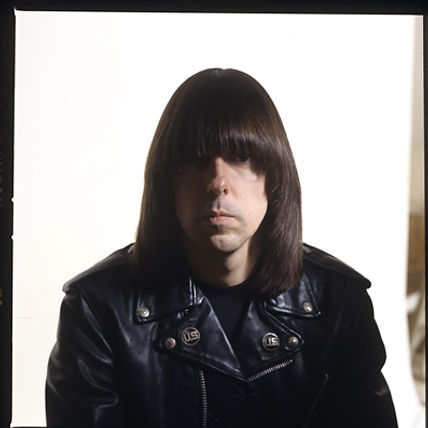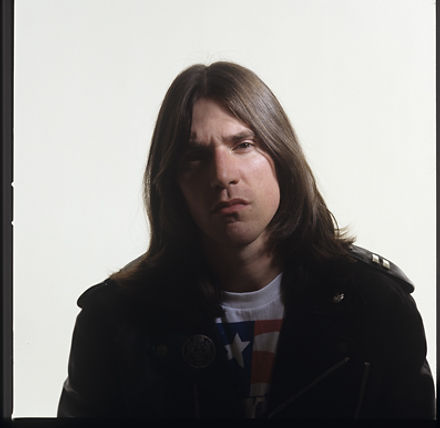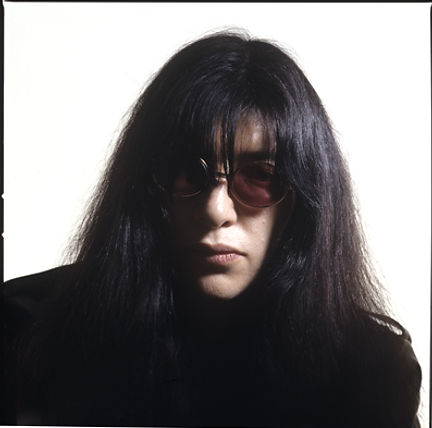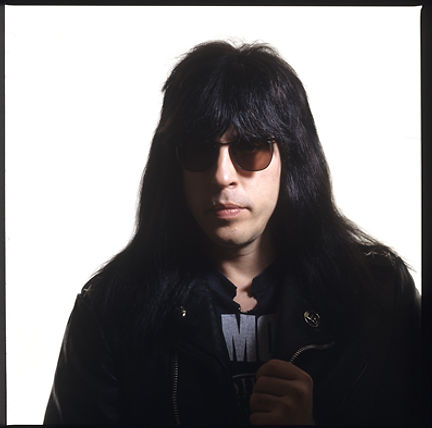 What is the difference between today's music and what was done earlier? Why Hip-Hop and all music in common are not a protest anymore? 
There is Hip-Hop that protests against social injustice, perhaps today's youth are focussed on different activities, ie. video gaming, social networking. Who wants to write a song about North Korea's missile program or the war in the Ukraine? 
What was the last book you read and which book do you plan to read?
I am a sailor and much of my reading is about other people's sailing experiences. I also read historical fiction novels about life in the past from Jean Auer's "Clan of the Cave Bear" to James Michner's historical novel about Alaska's history from the first cave dwellers who migrated from Siberia to Alaska over the frozen Bering Sea. How Tsar Peter sent people to Siberia to build ships to explore the west coast of North America. I also read the Jack Reacher series by Lee Childers.
Has anybody asked you before about the kind of music you prefer to listen when you're alone?
I listen to a wide range of music from classic rock to demo tapes by unknown/unsigned bands. I have REM's first demo tape that they gave me back in the day. I really enjoy hearing the music of bands before their music gets changed by a producer recording their first album.
Have you ever asked yourself, what disappoints you the most in your life/work?
No. I have learned that I am a very lucky guy in all aspects of my life. I am also an orthodox hedonist…if it feels good, do it. If it doesn't feel good, stop right away!
Having such an impressive experience with the camera and unique people, what advice would you give to the younger you?
To begin a career as a music photographer, one must shoot bands that are just starting out. Try to get the bands to make photos with you off stage. Eventually, one of your bands might get more popular and bring you along the success ladder with them. I photographed the B52s first concert in Manhattan, I tried for months to get them to come to my studio, eventually they did and those photos were used for their first album and singles. Once one gets his/her "foot in the door", access to other bands is easier.
We asked one of our close friends what he would ask you if he had a chance, he told us his question would be about your last memories of The Notorious B.I.G.
I only met Christoper Wallace once when I was asked to photograph him for a compilation Hip-Hop album. Mr. Cee, Big Daddy Kane's DJ had produced one track for Christopher that was going to be on the album and needed a photo of Christopher for the back of that LP. There was no money to pay me, so I only shot one roll of 35mm black & white film. If I had known that Christopher was going to be so famous, I would have shot more film…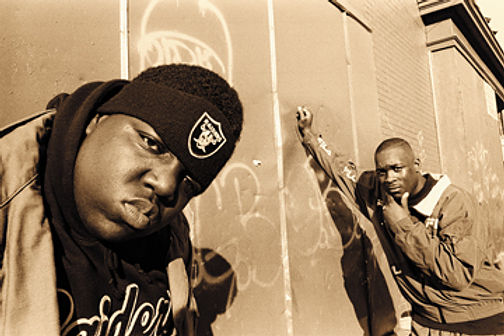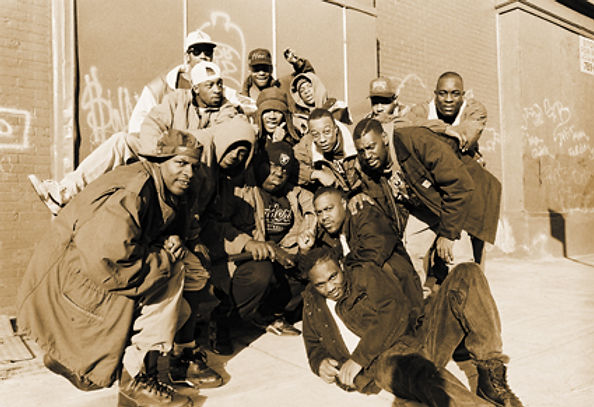 Have you ever been offered a job which you refused to accept and why?
No! I don't take photos for myself, photography was never my hobby. I take photos for my client. I never forget what the photos are for. To make the musician look good and be comfortable with the results. The musician has to live with his record cover the rest of his life. I don't have to show photos that I don't like. A good example is the photos I made for publicity of Masta Ace and the Biz Markie puppet. I thought the puppet was ugly, but Ace wanted the photos. Those photos are still popular with Masta Ace and Biz Markie fans and I am often asked to exhibit them. I only do that out of respect for Ace and Biz's fans.
What has changed in your life since your last interview?
I published another book of my work. Single images of the rock/new wave/Hip-Hop artists that I worked with. The book is called "My Best Shot" and is available on Amazon worldwide. I also have a book of stories and photos of the 12 years of work I did for the Ramones' album covers, singles and publicity photos. This book is available in English, Spanish, Portuguese and Italian. I have a book of ALL the photos of what was probably Madonna's third concert as the front woman. This book is available in English, German, Spanish and Italian. Then there is my book about my work with the Hip-Hop artists beginning with Africa Bambaataa and Soul Sonic Force up to The Notorious Christopher Wallace. Available in English only. I am working on more books about Tom Waits, The B52s and a second volume of "My Best Shot - Reloaded". People often ask me "What was it like to work with …?" So I write books that show the photos and tell the stories behind the concepts and the execution of those concepts.
What is a good addition to George Du Bose? Name 5 things you would take with you to another planet.
Music, books, weed, food and a woman…
What was the last thing you bought that made you happier?
Flowers for my wife? I don't need things to make me happy.
What is your attitude to contemporary art?
I like art that gives me a feeling, good, bad, happy or sad. I like art that is a good idea or shows the skill of the artist. Da Vinci's painting of God's beard on the ceiling of the Sistine Chapel in the Vatican, shows how Da Vinci could load a brush with black and white paint and with one stroke paint God's beard. I also like hyperrealism. That's why I am a photographer, I don't have the patience to paint.
Have you ever been close to giving up on everything, changing career, leaving your country etc.?
I left my job in NYC as senior art director for Island Records and moved to Germany to live with a German woman who gave me two beautiful sons. My photo career went into the toilet…but I am still happy. I did so many wonderful projects, I could stop and not feel like I hadn't achieved something. My body of work is very satisfying to me and I like that people still respond to seeing my work.
​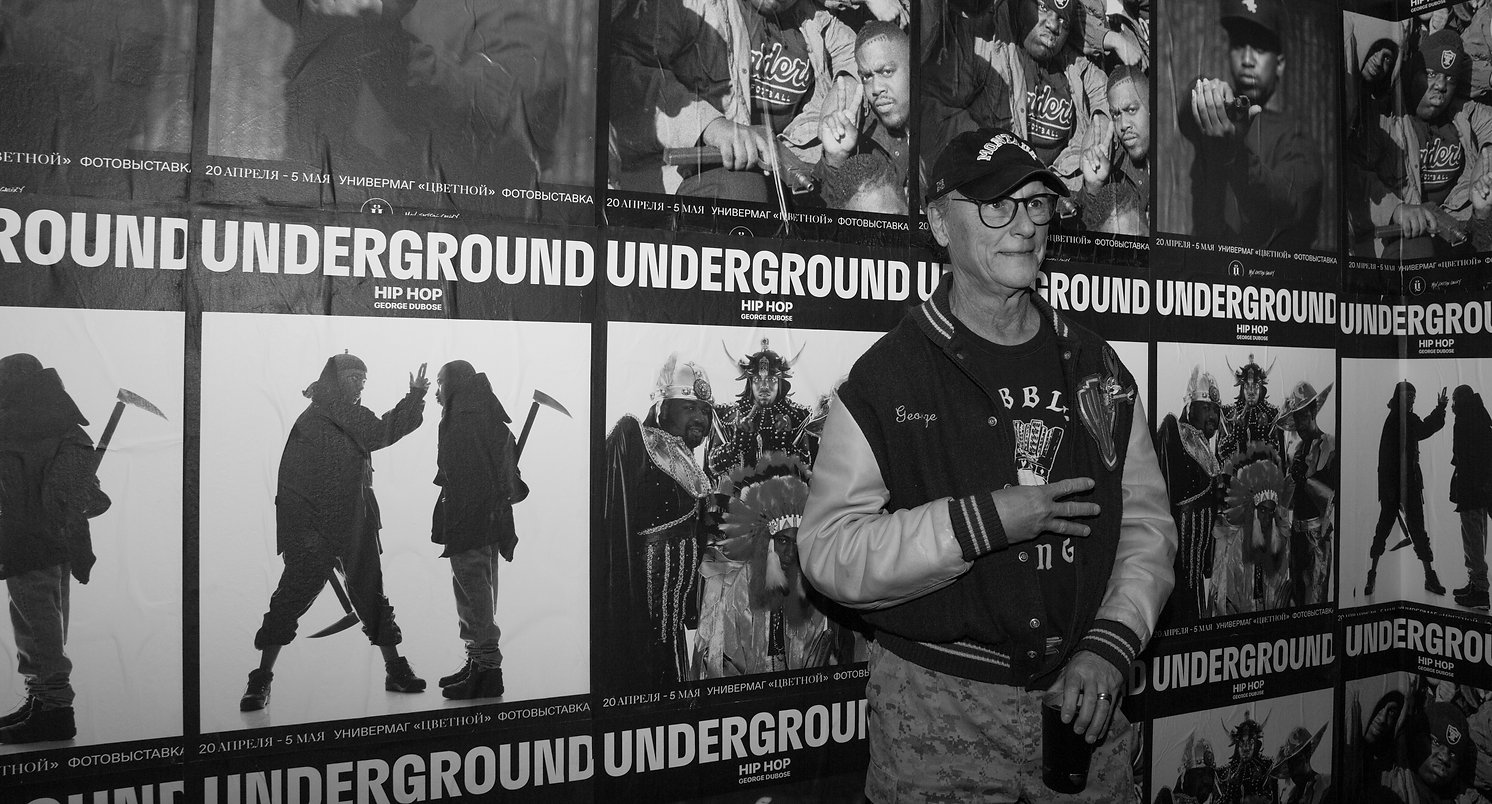 What do you gravitate towards? Staged or accidental photography?
If you look at my work, 90% is done in the studio. I can build sets or backgrounds, work with different films, different lighting. I work with makeup artists and clothing stylists. Not too much was accidental. However, sometimes I make mistakes or have technical failures of the equipment and some of those incidents make my most special photos. Look at "Too Tough To Die" cover by the Ramones. That was when the front lights didn't fire and gave the group a silhouette. I have several images that are "better" because of some failure.
Do you consider yourself as a conservative person or are you open towards new technological solutions appearing nowadays in this medium?
There are people in this world who when they see something new go, "Ooh! What's that?" being afraid. There are others (me) when they see something new or different go, "Oh. What's that?" and investigate. I am the second type. I always like to experience new things and I try to learn new technologies. I am always open and try to learn. I will die this way.
Do you consider social media as a form of reality? If yes, would the act of deleting a social media account be considered as a suicide?
Sorry, I don't do social media. I do use Facebook to look for old friends or contact friends who have changed their email address, but not their Facebook page.
What memory would you like to repeat again and again?
Sailing across the Atlantic. I did it once and will do it again at least twice if I live so long.
What are your plans for tomorrow this time?
As you know I am having a photo exhibition at the ArtBasement of Tsvetnoy in Moscow. Wildrik Batjes and his wonderful hard working team have organized the biggest exhibit I have ever been in and it is all my photos. I am totally stoked and excited to meet the Russian Hip-Hop fans who come tonight, April 19th. Today was my Mom's birthday (RIP) and she would be proud of her son…